SapLab shared a loose spoken ritual guided by a written score for community participation in a safe and caring manner on June 25th, 2022 during the morning and the evening.

We consider this ongoing and ever-evolving score as a long-term project that can be activated in different spaces, where the writings and more importantly, the words of these women are spoken out loud. Each iteration of the project implies a new research of the writings and lives of specific authors. Their words and our words are integrated with the previous score in a revised version. Similar to the process of sourdough or the transmission of oral traditions: there are always some things that stay, others that shift and some that are completely new. The limits of authorship and time collapse to give space to a new blend of voices.

For the iteration at SapSpace we focused on Mahsati Ganjavi (12th century) and Rabia of Basra (8th century), poets and Sufi mystics from what is now known to be Azerbaijan and Iraq. Their writings delve into self-annihilation towards a loving devotion to God and the cosmos. These poets are considered counters to dominant patriarchal society at the time and their writings opened a new understanding of the role of gender in society.

For this iteration we worked with Chilean artist Bernardita Bennett who is based in Berlin.

We view all these women writers as inspiring us towards the creation of different versions of the text and performance/rituals that straddles the intersections of art, feminism, nature and the unknowable. In a time of impoverishment and dis-enchantement with the world, our senses must be awakened and our relationship with the animate thriving world beyond patriarchal logic must be deepened.

---

This performance was part of the exhibition "We Begin to Seek Out Dirt" at SapSpace and artist-run space in Neukölln, Berlin.





FOR THE INFINITE HAS NO WALLS
SapLab & Bernardita Bennett
June 25th, SapSpace, Berlin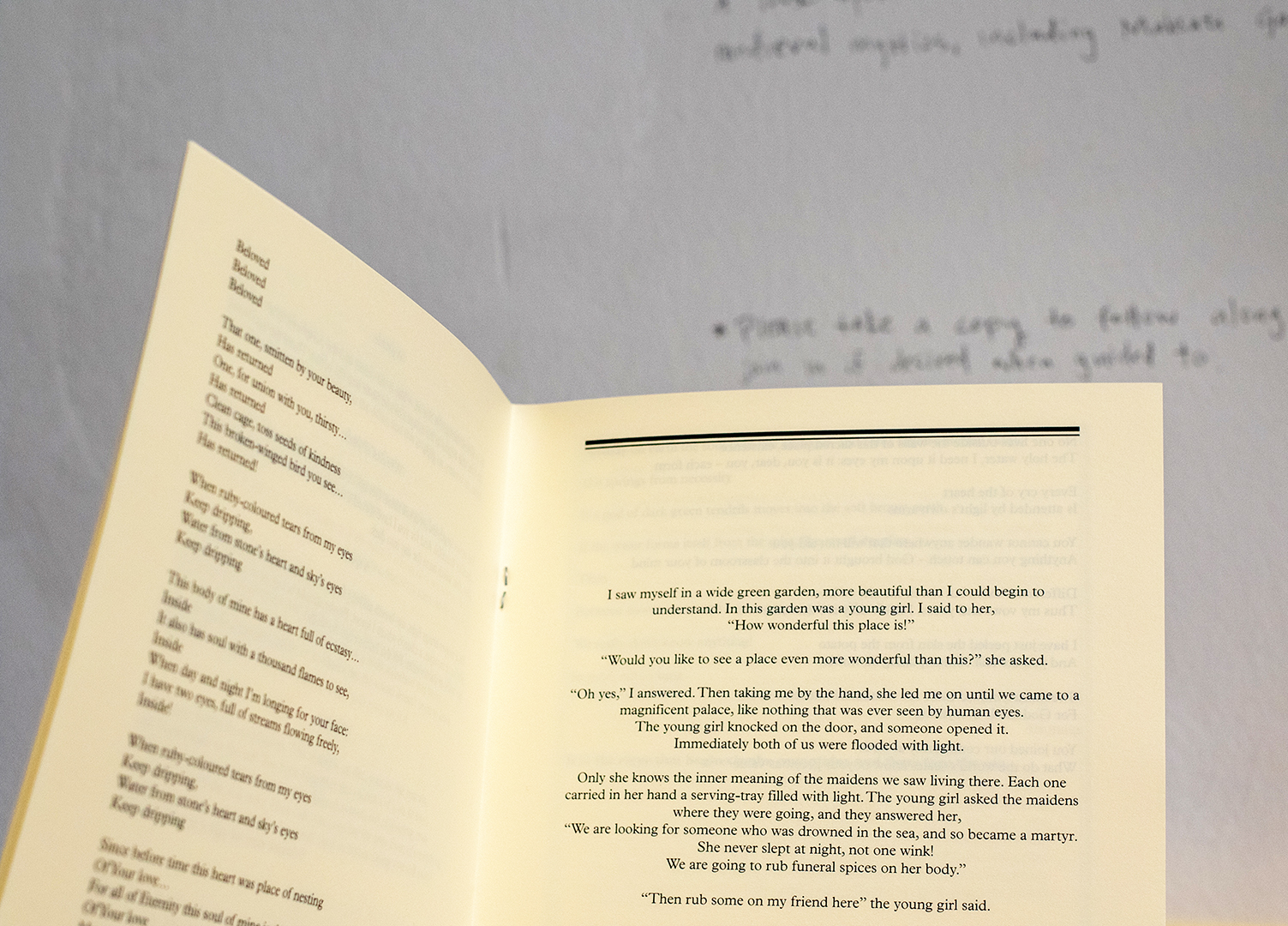 WHO
Pictures
zine